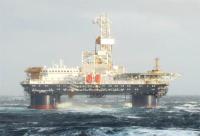 Malaysia's Hibiscus Petroleum Berhad's (Hibiscus Petroleum) jointly-controlled entity, Lime Petroleum Norway AS (Lime Norway) has executed an agreement with Lundin Norway AS (Lundin) to acquire a 30 percent stake in PL338C, located in the North Sea.
Lundin is the operator at PL338C. Contingent on regulatory approval for the transfer of the 30 percent stake being received and upon acquisition completion, the parties in the license will be Lundin (50 percent), OMV (Norge) AS (20 percent), and Lime Norway (30 percent).
At such time, Hibiscus Petroleum's portfolio of licenses in Norway will increase to 15. An exploration well at PL338C was spud by the Island Innovator (mid-water semisub) Feb. 15. The PL338C license contains the Gemini prospect which is located about 6.2 miles (10 kilometers) from the Edvard Grieg production platform.