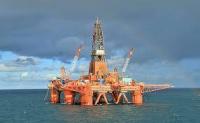 Hibiscus Petroleum Berhad says that its jointly-controlled entity, Lime Petroleum Norway AS has executed an agreement with EnQuest Norge AS to acquire their 50% stake in each of the PL760 and PL760B licenses. The operator at both licenses is Total E&P Norge AS.
The parties in the licenses will be Total with 50% interest, and Lime Norway with 50%, after approval has been received from the relevant authority.
The licenses are located some 25km west of the Norne oil/gas field in the Norwegian Sea in water depth of 370 metres.
The adjacent Marulk gas field is producing from similar Cretaceous reservoirs as being targeted in PL760 and PL760B. Further, the deep water Aasta Hansteen gas/condensate field to the north is under development including the Polarled gas pipeline to shore passing close to PL760. Drilling could take place in 2016 or 2017, given a drill decision milestone in February 2016.