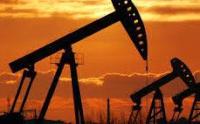 Lion Energy Limited has appointed Mr Arron Canicais as Joint Company Secretary of the Company effective 1 July 2015. Mr Zane Lewis will continue in his role as Company Secretary, which he has held since 20 March 2014.
Mr Canicais is a corporate advisory executive of corporate advisory firm SmallCap Corporate, which specialises in corporate advice and compliance administration to public companies. Mr Canicais is a member of the Institute of Chartered Accountants.
Mr Canicais provides the board with compliance and financial expertise obtained from previous experience in external audit and various financial positions with ASX listed companies. Additionally, Mr Canicais has been involved with Lion Energy Limited in a finance role since early-2014.