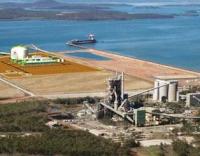 Liquefied Natural Gas Limited (the Company) is pleased to advise that Merlin Advisors, LLC has been appointed as the Lenders' Engineer for the Company's 8 million tonne per annum Magnolia LNG Project development, in Lake Charles, Louisiana, United States (Project).
Under the engagement Merlin's scope of work will generally comprise 2 key phases:
Phase 1: • Review of the current status of the Project, including the site, front end engineering design, material contract terms and development plans and schedule, to identify any issues which could potentially impact Project delivery. • Ongoing review of the Project development to provide early identification of any potential bankability and project financing issues.