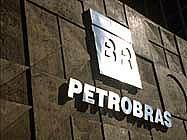 The Petrobras Board of Directors has given the go-ahead for the sale of Liquigás Distribuidora S.A. to Companhia Ultragaz S.A., a subsidiary of Ultrapar Participações S.A. The sale is worth BRL 2.8 billion. The amount payable will be adjusted based on the Interbank Deposit (CDI) rate over the period between signature of contract and transaction completion. The amount will also be subject to adjustments based on variations in working capital and the situation regarding Liquigás net debt between December 31, 2015 and completion of the deal.
Liquigás is a wholly-owned subsidiary of Petrobras that bottles, distributes and sells liquefied petroleum gas (LPG). The company operates in almost all Brazilian states and has 23 operating centers, 19 warehouses, a road-railroad storage and loading base, and a network of approximately 4,800 authorised retailers.
Ultragaz, Brazil's first LPG distributor, serves approximately 11 million homes in the bottled gas segment and distributes bulk gas to 50,000 customers.
The sale was organised as a competitive bidding procedure and is part of the 2015-2016 Divestment Plan, in line with the Company's Strategic Plan aimed at optimising the business portfolio, focusing on oil and gas and withdrawing entirely from LPG distribution.
The transaction remains subject to the approval of Petrobras and Ultrapar Shareholders , and compliance with the standard preconditions, including approval by the Administrative Council for Economic Protection (CADE).