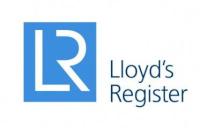 Lloyd's Register Energy launched a joint industry project (JIP) inviting companies from across the world to tackle the current and future issues faced by manufacturers supplying the energy industry – the latest JIP focuses on additive manufacturing.
"It's testament to our drive to bring together companies who understand the benefit of working together to deliver innovative and ground breaking solutions in a step towards digital manufacturing," said Claus Myllerup, Senior Vice President of Technology for Lloyd's Register Energy.
Additive manufacturing, also known as 3D printing, is on the rise and has the potential to affect global supply chains in a significant way. Global trends indicate that the market is set to grow by 390% in the next seven years, with Lloyd's Register Energy's recent Technology Radar survey suggesting that additive manufacturing will have a major impact in the oil and gas industry in the next 5 years.