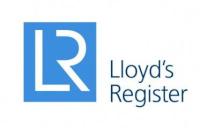 The Lloyd's Register Foundation has signed a heads of agreement with TWI to provide £15 million research funding to establish the new National Structural Integrity Research Centre (NSIRC) nearing completion at TWI in Cambridge.
The Foundation will become a Founder Sponsor and Board member of the newly-established Structural Integrity Research Foundation (SIRF), responsible for industrial support of NSIRC. The Lloyd's Register Foundation and TWI are now finalising the full contractual terms.
The collaboration between the Lloyd's Register Foundation and TWI, through SIRF, will work over the next 10 years to inspire and engage the next generation of marine and energy engineers by providing fundamental science and industry-driven research opportunities aligned with a postgraduate education programme.