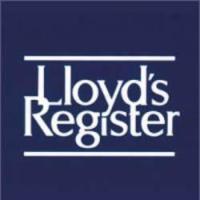 Lloyd's Register (LR) unveils market-focused technological innovations at the opening of its Global Technology Centre (GTC) research lab and LR Energy - Drilling (LRED) Training Academy today in Singapore. Each initiative further extends LR's contribution to the energy value chain with industry-relevant research and development (R&D) and training.
The investments LR is making in these R&D and industry training initiatives are all designed to better manage safety and reduce risks within the global energy industry. As traditional forms of energy are becoming harder to find, energy operators are increasingly seeking out previously untapped sources in areas such as deeper waters and more hostile environments. The resultant new technologies present both opportunities and new challenges to the safety of industry personnel and integrity of their equipment.
Strengthening the future design of offshore structures The GTC is developing advanced numerical modelling technology to strengthen the future design of offshore structures against extreme environmental loading, which helps to avoid or minimise potential extreme environmental impacts.