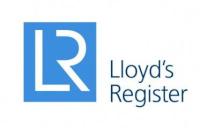 Global engineering, technical and business services organisation, Lloyd's Register (LR), has published its Group Review 2015 which celebrates its work to place research and development at the heart of LR.
Chairman Thomas Thune Andersen reports that, while not immune to current global challenges, LR's strong performance has continued from last year with turnover totalling £1.04 billion. Currency headwinds affected our performance: using constant currency exchange rates, turnover grew by 4.1% but due to the strengthening of sterling against other currencies, at actual exchange rates turnover for the year was 0.9% higher.
Andersen says: "Our profits help to fund the Lloyd's Register Foundation, enabling it to continue to make the best possible contribution to help tackle society's challenges of the future. In 2014/15, our donations to the Lloyd's Register Foundation were £11.5 million."
Highlights of LR's year 2014/15 include the opening of the new Group Technology Centre on the University of Southampton campus, the sale of its rail business to Ricardo plc, and concluding the acquisition of LR Senergy 15 months earlier than originally anticipated.