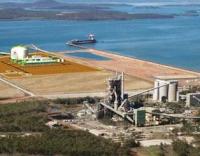 Liquefied Natural Gas Limited has appointed Mr Anthony Gelotti as Chief Development Officer based in Houston, Texas, position of LNGL Technology Manager. The above appointments are effective December 1, 2015.
Chief Development Officer: Mr Anthony Gelotti Anthony's responsibilities will include assisting in the close‐out of the full production capacity of Magnolia LNG; developing new North America and international opportunities for mid‐scale LNG projects and conducting M&A activities
Anthony has over 40 years' experience in the energy and LNG industry and has proven ability to structure and build organizations and lead major project development and commercial teams within the LNG market. In his career, he has built assets; developed strategies for growing long‐term LNG supply and market portfolios; maximized delivery assurance and deal flow certainty; and led globally focused LNG marketing and trading organizations.