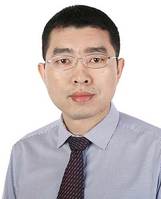 London Offshore Consultants (LOC), a global marine and engineering consultancy for the shipping and offshore energy industry, has appointed Ke Wan to lead its team in China.
Donny Ng, after twelve successful years in starting and developing LOC in China, will return to Singapore to become the Business Development Director for LOC in Asia Pacific. Ng will retain his links with China as well as developing new business within the Asia Pacific region.
Ke Wan joins LOC from Bureau Veritas (BV) where he was a member of BV's China Management Committee. His most recent appointment at BV was General Manager of BV (Tianjin) Safety Technology and Technical Centre Manager of BV I&F China, having joined the company since 2007.
With more than 10 years' experience, Ke Wan's remit is to spearhead LOC's future expansion in the various markets the company serves across China.
A graduate from Tsing Hua University, he also has a MBA from the College des Ingenieurs in France and is fluent in native Chinese (Mandarin), English and French.
LOC's Chairman for Asia Pacific, Capt. Jonathan Walker says, "We first opened the office in Tianjin, China back in 2005 – it has been over a decade and the work we do in China has specifically been in marine transportation and marine construction."
He adds, "With an experienced industry professional like Ke Wan heading our business in China, we look towards further developing our marine book of business, and further strengthening our existing working relationships with China's national oil companies."