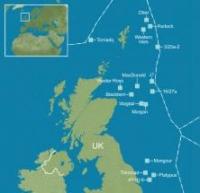 A major study is underway to identify new processes and technologies that can be applied to asset integrity challenges in the UK offshore oil and gas industry.
Lockheed Martin has been commissioned to conduct a technology landscaping study addressing the asset integrity theme being progressed by the industry's Technology Leadership Board (TLB) as part of the maximising economic recovery agenda for the UKCS.
The study is the first part of an asset integrity project which is targeting advances in process vessel inspection and managing corrosion under insulation (CUI), which could unlock £1 billion of revenue in the North Sea through improved production efficiency and cost savings.