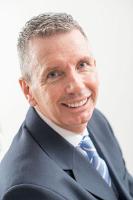 Lockton, the world's largest privately owned insurance broker, is bolstering its presence in Scotland with the launch of a new office in Aberdeen.
Steven Cox, Keith Miller and Euan McKenzie are set to join Lockton as Account Executives, to help service a growing list of clients across Scotland, as Lockton continues to expand its regional footprint.
The new office will build on the success of its operations in Glasgow and Edinburgh, bringing Lockton's unique, value-oriented approach to the corporate business community of Aberdeen. It will also complement Lockton's growing Global Energy team based in London, which counts a number of Aberdeen-based companies amongst its clients.
The three new hires are set to join in July and report to Gordon Duncan, Partner and Head of Lockton's corporate risks team in Scotland.
Ian Cooper, Head of Lockton's regional business, comments, "This is an exciting development for Lockton in Scotland, which has established a firm foothold in the Scottish corporate sector since opening under Gordon Duncan's leadership in Glasgow three years ago. Lockton also has a thriving business in Edinburgh, led by Lorraine Boyle, which serves the Professional and Financial Services sectors. The three offices working together bring a wide range of experience to all sectors of the Scottish business community to deliver bespoke insurance solutions and help manage risk exposure."
Gordon Duncan, Head of Lockton's Corporate business in Scotland, says, "Steve, Keith and Euan demonstrate the highly-focused, customer-centric approach to business that is consistent with Lockton's culture. I am confident they will enhance our existing capabilities and deliver further success for our business in Scotland."
In Scotland Lockton employs more than 40 insurance and risk management professionals designing and delivering bespoke solutions to businesses from a wide variety of industry sectors.