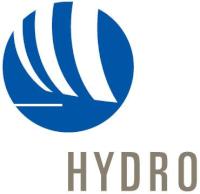 Norwegian-based aluminium company Hydro has signed a Letter of Intent (LoI) with the state of Pará and also a Memorandum of Understanding (MoU) with Shell Brasil Petróleo LTDA, with the aim to replace a major part of its current fuel oil consumption at the Alunorte alumina refinery in Brazil with more environmentally friendly natural gas.
The LoI with the Para Government was signed in Belem, Brazil, yesterday evening, and witnessed by Hydro's CEO, Svein Richard Brandtzæg, and Governor of Pará, Simão Jatene.
The LoI aims to develop infrastructure and enable the use of natural gas in the region. Hydro Alunorte would be the first significant consumer of gas, and an enabler for establishing new LNG (Liquefied Natural Gas) infrastructure in Pará.
Feasibility study to be conducted
The MoU with Shell, signed on January 10, outlines terms for delivery of LNG and the establishment of necessary infrastructure close to the Alunorte plant. Under the MoU, a detailed feasibility study, to assess the technical and economic viability of the project, will be conducted before other agreements with Shell can be signed.
Currently, the Alunorte refinery consumes fuel oil for the calcination process and for part of the steam generation. Natural gas is a preferred energy source due to its lower cost and emissions compared to fuel oil. Natural gas has so far not been an option in Pará due to lack of infrastructure.
Better and greener 
CEO in Hydro, Svein Richard Brandtzæg, says a potential switch from fuel oil to natural gas has been pursued by the company for some time, and underlines that this also is an important part of Hydro's environmental strategy.
"Hydro aims to be carbon neutral from a life cycle perspective in 2020. This project supports that goal, and if successful, will both reduce our carbon emissions and improve the competitive position of Alunorte, the world's largest alumina refinery," he says.