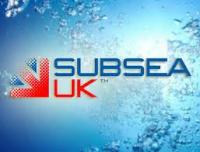 South-east of England based companies will find out how the £9billion subsea sector has revolutionised the way in which hydrocarbons are extracted since the late seventies when industry body, Subsea UK brings its fundamentals workshop to London for the very first time this week (Thursday November 12th).
Often likened to "NASA on the seabed", the workshop will provide a broad but in-depth overview of the sector, covering how technology has evolved over the years to meet the demands of oil producers as they move to harsher and more complex environments in order to recover the world's remaining reserves.
The one-day introductory course has been run in Aberdeen recently and was developed to share useful insights into the subsea industry both from a UK perspective and as a global sector, looking at how subsea fields are developed, and how subsea systems are designed, installed, operated and decommissioned.