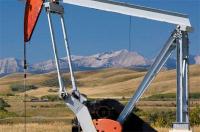 Long Run Exploration Ltd. has entered into an agreement for a private placement to Maple Marathon Investments Limited for gross proceeds of approximately $200 million. The proceeds from the private placement will be used for debt reduction to improve Long Run's capital structure.
Maple Marathon Investments Limited (Maple Marathon) is owned by MIE Holdings Corporation (MIE), an independent oil and gas exploration company listed on the Hong Kong Stock Exchange (the "HKSE").
PRIVATE PLACEMENT
Long Run, Maple Marathon and MIE have entered into an investment agreement (the "Investment Agreement") pursuant to which Long Run will issue, by way of private placement (the "Private Placement"), to Maple Marathon 155,000,000 units ("Units") at an issue price of $1.30 per Unit.