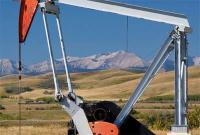 Long Run Exploration Ltd. announces amendments to our bank credit facilities.
Long Run has completed the semi-annual review of our credit facilities with our bank syndicate. The Company's total credit facilities have been amended to $650 million, consisting of a $270 million revolving syndicated facility, a $30 million operating facility and a $350 million non-revolving syndicated facility. The reduction of total credit facilities from $695 million to $650 million reflects the Company's voluntary repayment of $20 million in October 2015 and liquidity generated from our 2015 funds flow from operations exceeding our capital expenditures.
The revolving syndicated facility and the operating facility, which comprise the Company's borrowing base facilities, are reviewed semi-annually and terminate on May 31, 2017. The maturity dates of our $350 million non-revolving syndicated facility have been staggered to align with the Company's proposed private placement with Maple Marathon Investments Limited ("Maple Marathon") and the strategic asset rationalization process. The proceeds from the proposed private placement will be used to repay the $100 million due January 31, 2016.