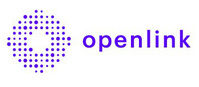 OpenLink, the global provider of trading and risk management solutions to the energy, commodities, corporate and financial services industries, has signed a 5-year strategic partnership agreement with energy company Uniper to provide its energy trading and risk management platform.
So far, Uniper's IT landscape inherits a variety of legacy trading and risk management solutions spread across multiple geographies and commodities. OpenLink will help Uniper drive the modernisation of their trading application landscape, reducing siloes, decrease running costs, and invest in new technologies and OpenLink's vision for cloud.
"As the energy landscape changes and renewables gather pace, the most intelligent and efficient players in the traditional energy commodities will have a competitive advantage. We're delighted to agree a partnership with OpenLink that gives us a single strategic technology platform to achieve this," explains Damian Bunyan, CIO, Uniper.
OpenLink's flexibility, position as market leader, and collaborative approach were key to securing the new agreement and the companies have been working together since Uniper's launch at the start of the year.
"We're very proud that Uniper selected OpenLink to help them on their journey. It's a real affirmation of the work we've done to help the energy market manage its trading risk and we're looking forward to developing with Uniper as a partner," says Claudio Capozzi, Managing Director for EMEA at OpenLink.