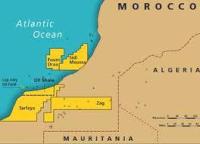 Longreach Oil and Gas Limtited has closed a non-brokered private placement of units with investors for aggregate gross proceeds to the Company of $9,700,000 (the "Private Placement").
The subscription price per unit was $1,000 and each unit consisted of one 10% secured convertible debenture of the Company in the principal amount of $1,000 (collectively, the "Debentures") and 1,000 ordinary share purchase warrants (collectively, the "Warrants").
Net proceeds of the Private Placement will be used to support the ongoing drilling of the Company's Kamar well at Sidi Moktar and for general corporate and administrative purposes.