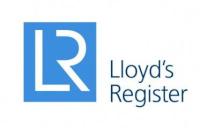 LRQA has verified the Orb Energy Solar Project in India against the Gold Standard (GS). The project involved the installation of solar photovoltaic (PV) and solar thermal systems in the state of Karnataka.
The aim was to reduce greenhouse gas (GHG) emissions by substituting conventional fossil fuels and grid electricity through the installation of solar PV and solar thermal systems. The contract was awarded by JP Morgan Ventures Energy Corporation who selected LRQA as their preferred verifying agency in South Asia.
The project involved the installation of 19,303 solar water heaters and 13,667 solar PV systems which resulted in the provision of more affordable and cleaner energy for the local residents. Such initiatives to provide affordable energy solutions from renewable sources, adds significant value to society, particularly in an energy deficit economy like India.