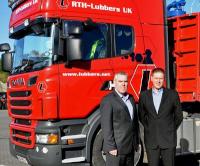 Oil and gas logistics specialists Lubbers Transport Group (LTG) is set to double the size of its Aberdeen operations base as it embarks on the latest growth phase in the energy sector.
LTG has invested £1.2m to acquire land and develop adjacent to its premises in Peterseat Drive. The enlarged facility will house a larger fleet of trucks and enable the company to process substantially more cargo through its base. Aberdeen is Lubbers' main operational hub in the UK and links with its other locations in Newcastle and Great Yarmouth.
Lubbers also expects to employ more drivers and support staff in 2014 as it continues to grow its market share in the transport and logistics sector, where it currently services the offshore oil and gas industry in the North Sea.