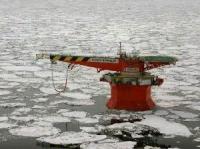 OAO LUKOIL finished an evaluation and independent audit of its oil and gas reserves, as they stand on December 31, 2013. The evaluation was performed in accordance with the US Securities and Exchange Commission (SEC) standards until the economic limit of commercial production is reached.
The audit results by Miller and Lents, a US firm, suggest that the Company's proved hydrocarbon reserves as of December 31, 2013 came to 17.4 billion barrels of oil equivalent, including 13.5 billion barrels of oil and 23.6 trillion cubic feet of gas.
Replacement of production by proved reserves increment in 2013 exceeded 100%.