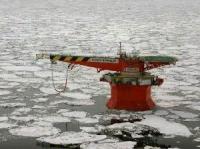 New executive positions have been introduced in LUKOIL Overseas (operator of LUKOIL's international upstream projects).
Inna Gubareva became Vice President for Human Resources and Organizational Development. Anatoliy Lobanov is appointed Vice President for Corporate Services.
Inna Gubareva was born in Ukhta (Komi Republic). In 1996 she graduated from Komi State Teachers Training Institute, majoring in Pedagogy and Psychology, in 1999 - from Moscow Academy of Business Undertaking (Jurisprudence), in 2004 - from Lomonosov Moscow State University (Organizational Psychology and HR Management). She is a certified professional in the field of international HR management and labor compensation systems. From 1996 she took executive positions at Komineft, Komi TEK, Pechoraneftegaz and Investnafta. In 2001 she joined the HR and Organization Development Department of LUKOIL Overseas and rose through the ranks from expert to Head of the HR and OD Department (from 2012).