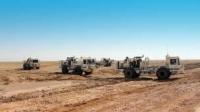 LUKOIL's Balance Commission reviewed the 2014 operating results of LUKOIL Overseas.
Hydrocarbon production set a new record for the history of LUKOIL Overseas, totaling 112 million barrels of oil equivalent (boe). A total of 9.6 million tonnes of oil (2.4 times the level of 2013; the increase was due to the start-up of the West Qurna-2 field in Iraq) and 6.8 billion cubic meters (bcm) of gas were produced. This boosted the share of LUKOIL Overseas in LUKOIL's total oil production from 4.4% in 2013 to 10% in 2014, and its share in total hydrocarbon production from 9.5% to 13.3%.
Proved, probable and possible reserves audited by Miller and Lents (USA) totaled around 2 billion boe as of 1 January 2015, and contingent resources of all categories exceeded 0.7 billion boe. Production was fully replaced by an increase in proven reserves, mainly from additional exploration of the Gissar, Kandym (Uzbekistan) and Shah Deniz (Azerbaijan) fields.