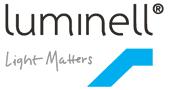 Luminell AS has acquired 100% of the shares in Color Light AB from Amplex AB, and Color Light is from 1 October 2016 a daughter company of Luminell AS.
For the last 20 years Color Light has supplied the worldwide maritime market with advanced searchlights, and will continue doing so. Over the recent years, Color Light has expanded their product portfolio with more advanced systems, a wider range of products, userfriendly control integrations and much more, and has a turnover of 15-20MSEK. The most recent product is CLITE2, a LED based searchlight with possibility of integrating IR camera.
The acquisition is a step to strengthen both companies competitive advantage by combining strengths in marketing, sales, product development and supply chain. There are clear business synergies and both companies will benefit from the combined strengths. The first process will be to define the combined sales and market strategies, and this will develop during the next coming 3-6 months.
"This is a new chapter in both Luminell and Color Lights history, and we are excited about the opportunities that are ahead of us. With Color Light onboard, we can serve our customers worldwide with a more complete light solution" says Petter Veiberg, Managing Director in Luminell AS.
"We have been working closely together for many years and the acquisition comes very natural to us," says Mattias Svensson, Managing Director at Color Light AB. "Both companies being growing challengers in the market, the acquisition will simplify an even tighter cooperation in sales, marketing, product development in order to strengthen the continuing market growth for both companies."