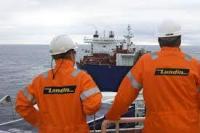 Lundin Norway AS, operator of production licence 338 C, has completed the drilling of exploration well 16/1-25 S.
The well was initially classified as a wildcat well, but will now be reclassified as an appraisal well.
The well was drilled about six kilometres south of the Edvard Grieg field in the central part of the North Sea, about three kilometres south of the 16/1-12 discovery, 190 km west of Stavanger.
The discovery was proven in basement rocks in 2009. After drilling the discovery well, the operator's resource estimate for the discovery was between three and eight million standard cubic metres (Sm3) of recoverable oil.