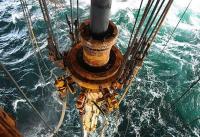 Lundin Petroleum AB, through its wholly owned subsidiary Lundin Norway AS, says that the Johan Sverdrup appraisal well 16/3-7, located in the south-eastern part of PL501, is completed.
Appraisal well 16/3-7 is located at the south-eastern flank of the Johan Sverdrup discovery. It was drilled approximately 3 km south-east of well 16/3-5 and 4 km south-west of exploration well 16/3-2. The purpose of the well was to determine depth to the top of the reservoir, reservoir thickness and the oil water contact.
The well encountered a gross reservoir thickness of 50 metres, slightly deeper to what was expected. The reservoir consists of 14 metres of excellent quality sandstone of late Jurassic age and 36 metres of dolomitic carbonates of Permian age with good reservoir properties.