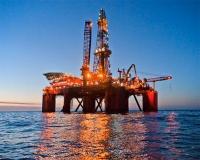 The Gemini exploration well, offshore Norway has been completed as a dry well
Lundin Petroleum AB (Lundin Petroleum), through its wholly owned subsidiary Lundin Norway AS (Lundin Norway), operator of PL338C, has completed the drilling of wildcat well 16/1-24. The well is dry.
The well was drilled about 10 km southwest of the Edvard Grieg field in the central part of the North Sea and 210 km west of Stavanger.
The primary exploration target for the well was to prove petroleum in Lower Paleocene Ty formation reservoir rocks. The well encountered no Ty formation sandstone. Data acquisition and sampling have been carried out.
This is the first exploration well in PL338C, which was carved out from PL338 late 2014. Well 16/1-24 was drilled to respective vertical and measured depths of 2,269 and 2,299 metres below the sea surface, and was terminated in Upper Jurassic rocks. The well has been permanently plugged and abandoned. Water depth is 105 metres.