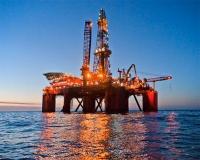 Lundin Petroleum, through its wholly owned subsidiary Lundin Norway AS has entered into agreements to acquire a 35 percent interest in PL674. Lundin Norway will acquire a 15 percent interest in PL674 from Petrolia Norway AS and a 20 percent interest of a carve out area of PL674 from E.ON. The effective date for both transactions is 1 January 2014.
PL674 is located east of PL501/265 where the Johan Sverdrup field is located, and covers an area of 1,027 square kilometres. E.ON is currently the operator of PL674 with a 50 percent interest and Petrolia Norway AS holds the remaining 50 percent interest.
These transactions remain subject to Norwegian government approval.