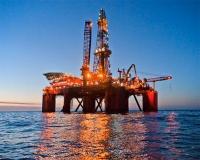 Lundin Petroleum's wholly owned subsidiary Lundin Norway AS has completed the drilling and evaluation of exploration well 6407/10-4 on the Lorry prospect.
The well is located in PL700B, on the northern part of the Frøya High in the southern Norwegian Sea. The well was dry and has been plugged and abandoned.
The main target was to test the Upper Jurassic pinchout play, and prove presence of hydrocarbon in the Rogn Formation.
The Upper Jurassic was encountered, but with no development of Rogn reservoir.