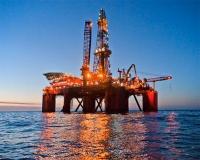 Lundin Petroleum, through its wholly owned subsidiary Lundin Norway AS (Lundin Norway), has completed the drilling of appraisal well 16/5-5 in PL410. The well targeted a possible southern extension of the Luno II discovery.
The main objective of well 16/5-5 was to prove the southernmost extension of the Luno II discovery in PL410 within a separate segment. The target oil bearing Triassic reservoir was intersected higher than prognosis but with poor quality. The segment is therefore regarded as non-commercial.
Extensive data acquisition including coring and sampling have been carried out. Detailed log analysis suggests lower porosities than anticipated and lower oil saturations as a result of poor reservoir characteristics.