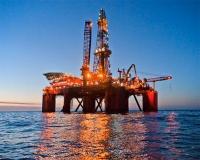 Lundin Petroleum, through its wholly owned subsidiary Lundin Norway AS (Lundin Norway), announces that the side-track well 16/2-20A on the Torvastad target on PL501 in the North Sea sector of the Norwegian Continental Shelf (NCS), has been completed.
The wireline logging of the Torvastad side-track well 16/2-20A has now been completed and has confirmed the encountered reservoir to be non-commercial.
The main well 16/2-20S explored the Torvastad target located in PL501 immediately north of the Johan Sverdrup discovery and was announced on the 19th November 2013 to have found water bearing Jurassic sandstone with oil shows. The side-track well 16/2-20A was drilled 770 meter towards west to investigate the presence of up-flank oil bearing Jurassic reservoir rock.