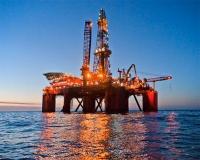 Lundin Petroleum's wholly owned subsidiary Lundin Norway AS (Lundin Norway) has completed the drilling and evaluation of exploration well 7130/4-1 on the Ørnen prospect.
The well is located in PL708, on the eastern parts of the Finnmark Platform in the southern Barents Sea. The well was dry and has been plugged and abandoned.
The main target consisting of Upper Permian spiculites and carbonates was encountered and cored, but the reservoir quality was poorer than expected. Sampling encountered only water with no indications of movable hydrocarbons.
The secondary target, Permo-Carboniferous carbonates, was encountered with minor hydrocarbon shows and poor reservoir characteristics.