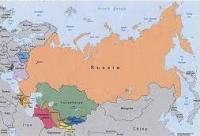 Lundin Petroleum has entered into an agreement with Arawak Energy Russia BV (Arawak), to sell Lundin Petroleum's entire interests in the Sotchemyu-Talyu and the North Irael Fields, Komi Region, Russia.
Lundin Petroleum holds a 50 percent interest in each of the two fields, with Arawak holding the other 50 percent interest and acting as the operator. In respect of the two fields, Lundin Petroleum reported aggregate net reserves of 6.1 million barrels of oil equivalent (boe) as at 31 December 2013, and net production for the first half of 2014 is estimated at 2,150 boe per day (boepd).
Assuming the sale of the two fields completes in July 2014, Lundin Petroleum's revised full year 2014 production guidance is between 24,000 and 29,000 boepd.