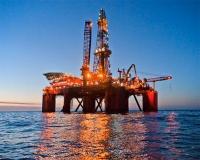 Lundin Petroleum says that its wholly owned subsidiary Lundin Norway AS has successfully completed the drilling of appraisal wells 7220/11-3 and 7220/11-3 A on the eastern flank of the Alta discovery in PL609.
The Alta discovery is located 10 to 20 km northeast of Lundin Petroleum's Gohta discovery in the Barents Sea South and approximately 160 km from the Norwegian coastline. The Alta discovery well 7220/11-1 was completed in October 2014. The preliminary evaluation of the gross recoverable oil and gas resource range from the Alta discovery well after the first well was estimated at 125 to 400 million barrels of oil equivalents (MMboe).
The appraisal well 7220/11-3 was located approximately 4 km south of the original Alta discovery well 7220/11-1 and approximately 3 km northeast of the previous appraisal well 7220/11-2. The main objectives of 7220/11-3 of confirming the reservoir model and proving the presence of hydrocarbon columns and fluid contacts similar to those established in the Alta discovery well were successfully achieved.