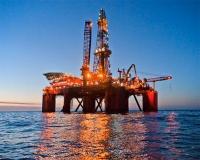 Lundin Petroleum AB provides an update on the Brynhild production ramp-up phase and on Johan Sverdrup capital costs for 2015.
Brynhild
The Brynhild oil field commenced production on the 25th December 2014 with an initial production rate confirming that the field was capable of producing at the previously announced plateau rate of 12,000 barrels of oil per day (bopd).
However due to certain operational issues in relation to the Haewene Brim FPSO, the field has been shut-in since the middle of January 2015. The operational issues which have caused the shut-in relate mainly to a leak identified in the gas injection flexible line and to a damaged connection point between one of the mooring chains and the riser buoy.
The gas injection line has been successfully repaired and the damage to the mooring line connection point has been inspected and the process of rectifying the connection point has commenced. Production has now re-commenced with the ramp-up to plateau production expected to continue over the next few weeks.