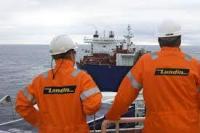 Lundin Petroleum says that Rosnedra, the Russian licensing authority has issued a production licence for Morskaya field located within the Lagansky Block in the Russian part of the Caspian Sea.
The production licence is valid until 2035 and covers approximately 50 km2. The Morskaya field is estimated to contain gross contingent resources of 157 million barrels of oil equivalent.
The Morskaya field is owned by LLC Petroresurs. Lundin Petroleum holds a 70 percent shareholding in LLC Petroresurs with Gunvor Group holding the remaining 30 percent.
Ashley Heppenstall, President and CEO of Lundin Petroleum comments: "We are very pleased to receive a production licence for the Morskaya field and will now work towards putting in place a plan to fully appraise this large discovery situated in the northern Caspian Sea."