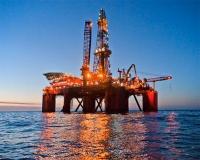 Lundin Petroleum's wholly owned subsidiary Lundin Norway AS has commenced the drilling of its second Alta appraisal well in the Barents Sea South and the drilling of an appraisal well on the Edvard Grieg field in the Norwegian North Sea. Drilling has also commenced on the partner-operated Zeppelin exploration well in the southern North Sea.
The second Alta appraisal well 7220/11-3 in PL609 is located 4.3 km south of the Alta discovery well 7220/11-1 and 3.4 km northeast of the recently completed appraisal well 7220/11-2.
The main objectives of well 7220/11-3 are to confirm the reservoir model and prove the presence of hydrocarbon columns and fluid contacts similar to those established in the Alta discovery well, and to test the reservoir properties of the Permian carbonates.
The planned total depth is 2,070 metres below mean sea level (MSL) and the well is being drilled using the drilling rig Island Innovator. Drilling is expected to take approximately 60 days.