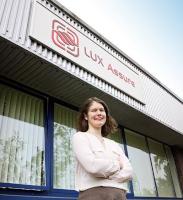 Oil and gas technology firm, LUX Assure, has strengthened its presence in Malaysia with the appointment of a regional partner, Borneo Seaoffshore Engineering SDN BHD.
Borneo Seaoffshore will support LUX in educating the local market on corrosion management best practice, whilst promoting its CoMic™ technology. CoMic is an on-site deployable corrosion inhibitor monitoring kit, which is used to inform better corrosion inhibitor management and to identify if the optimum level of inhibitor is being dosed.
The effective use of CoMic means that operators can save thousands of pounds through avoiding overdosing inhibitor, or millions of pounds by ensuring enough inhibitor is pumped through pipelines to keep corrosion at bay.
CEO at LUX Assure, Emma Perfect, says, "A report last year from MarketandMarkets identified that Asia-Pacific would be the fastest-growing market for corrosion monitoring in the period 2016 to 2021. This presents a major opportunity for LUX to integrate ourselves in-country, to assist with the most pressing corrosion challenges. As a company with innovation at its heart, we want to work closely with Petronas and the wider operator network in Malaysia. Our aim is to develop new technologies which not only address their challenges and concerns, but can also be rolled out on an industry-wide basis."
"Key to this will be working with a strong regional support network, and so we are delighted to have partnered with Borneo Seaoffshore who have the local knowledge, on-the-ground understanding and capabilities to achieve this," adds Perfect.
Borneo Seaoffshore's principal business is to provide integrated solutions and services to the petroleum industry, with a focus on pipeline operations and maintenance management.
Sunildeep Dhaliwal, managing director at Borneo Seaoffshore, says, "We are very pleased to be working with LUX Assure, and excited to be part of the company's journey to bring new and innovative technologies to Malaysia. Corrosion management is as much an issue in this country as the rest of the world, however we need to develop solutions which are suitable and adapted to the local environment. Based on LUX's global reputation, and ongoing product development efforts, we believe they are well-placed to do this job."
This partnership builds on LUX Assure's existing footprint in Malaysia, where another agent is in place and a patent pending regarding the company's OMMICA™ technology. CoMic and OMMICA together represent a revolution in monitoring and managing difficult-to-detect chemicals in hydrocarbons, condensates and water, specifically the thermodynamic hydrate inhibitors and corrosion inhibitors used to protect oilfield assets, on and offshore.