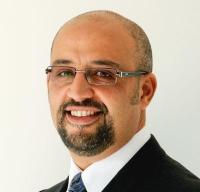 LUX Assure has appointed Hesham El-Brollosy as its Middle East vice president of business development, who will be based at the company's newly launched office in Dubai.
Hesham joins LUX Assure with over 13 years' experience in the oil and gas industry, having progressed through a variety of technical and management positions within the Middle East and Australia. Most recently, Hesham has spent time with TD Williamson, as business development manager for Offshore Service Line.
In his new role as vice president of business development with LUX Assure, Hesham will be leading the company's continued Middle Eastern growth, working closely with established agents in the UAE, Kuwait, Qatar and Oman. He will be responsible for steering new business opportunities, boosting product sales and driving direct development of product lines, as well as interpreting market information to build upon service capabilities and influence company strategy.