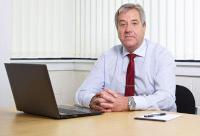 Oil and gas asset integrity and corrosion management firm LUX Assure has appointed three Middle Eastern agents in recent months in a bid to extend its reach in the UAE.
Most recently appointed was Muscat based Black Gold, which offers business and technical advice and cutting edge technology to the oil and gas sector.
In April, LUX Assure also entered into sales agreements with Middle East Oilfield Services (MEOFS) in Kuwait, a technology provider to the upstream and downstream sectors, and Abu Dhabi based Consolidated Suppliers, one of the main service providers to the oil and gas industry in UAE.