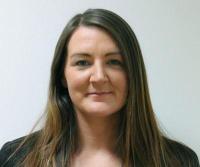 LUX Assure is set to offer delegates of one of the world's largest oil and gas industry events, SPE Offshore Europe 2015, an expert look at the advancements in corrosion management technology.
Drawing upon more than seven years' industry experience, LUX Assure's product line manager, Melanie Reid, will deliver a presentation entitled 'Deepwater Chemical Injection – How Do You Know Your Corrosion Inhibitor Can Cope?', to the delegates of SPE Offshore Europe in the Deepwater Zone on Thursday 10 September at 11.30 am.
The presentation will discuss the challenges deepwater production poses to the industry, and the need for production chemicals with excellent thermal stability, reliable viscosity and high levels of cleanliness to cope with high pressure and high temperature (HPHT) environments. The functionality of corrosion inhibitors, as well as the methodology with which to measure this, will also be discussed.