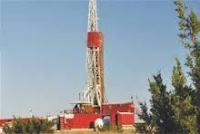 Lynden Energy Corp. reports that its first horizontal well, the Wolcott 253-1H, has been spud on a 1,127 acre lease in northern Martin County, West Texas. The well has a targeted lateral length of approximately 6,200 feet and will be operated by a Midland, Texas based company (the "Operator").
The well will target the Wolfcamp "B" horizon, which has been successfully tested in horizontal wells by several companies in the Midland Basin, including the Operator.
The Company is funding 24.375% of the cost of the well in which it has a 20% working interest.