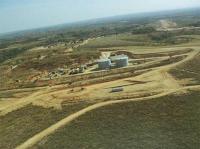 Madagascar Oil says that Mr Peter Godfrey has been appointed to the board of directors of the Company, as a Non-Executive Director and as a nominated representative of Benchmark Advantage Fund Ltd, with immediate effect.
Benchmark has exercised its right, in accordance with the terms of the Relationship Agreement, to appoint a nominated representative to the Board. The Relationship Agreement was entered into by Benchmark, SEP African Ventures Limited (formerly Persistency Private Equity Limited) and the Company on 18 December 2012, and amended on 24 January 2013. Under the Relationship Agreement, Benchmark has the right to appoint one further Non-Executive Director to the Board whilst the Relationship Agreement remains in place.
Mr Godfrey is a highly experienced oil and gas industry executive with a proven track record of implementing both commercial and operational strategies across a wide range of oil and gas projects. Between 1983 and 1999 he held various project management positions at BP plc, culminating in his role as Commercial Vice President, in which he was responsible for BP's upstream activities in Indonesia.