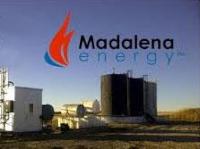 Madalena Energy Inc. says that Messrs. Douglas E. Brooks and Steven Sharpe, two new independent directors have joined the Madalena board of directors (the "Board").
"This is an exciting time for Madalena following our recent transformational transaction and our transition to a more balanced business strategy", said Raymond Smith, Chairman of the Board.
"We are very pleased that Douglas and Steven have agreed to join the Board and feel that Madalena and its shareholders will benefit greatly from the education, experience and skills that these two highly qualified individuals possess."