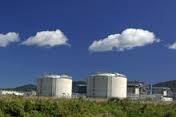 Madalena Energy Inc. has closed the acquisition of the Argentinean business unit of Gran Tierra Energy Inc.
The Acquisition is highly accretive and includes Proved and Probable (2P) reserves of 6,513 Mboe at December 31, 2013, estimated current production of approximately 3,300 Boe/d (~78% oil), 11 exploration and production blocks comprising approximately 890,000 net acres and a fully functional independent business unit in Argentina, with an experienced technical and operational team.
The purchase price was US$63 million, payable in US$49 million cash and 29,831,537 common shares of Madalena (Common Shares) at a deemed issue price of CDN$0.51 (US$0.469).