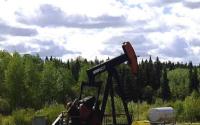 Madalena Energy Inc. has closed its previously announced private placement (Private Placement) financing for aggregate gross proceeds of $3.0 million through the issuance of 5,555,556 common shares issued as CDE "flow-through shares" within the meaning of the Income Tax Act (Canada) at a price of $0.54 per share.
The shares issued pursuant to the Private Placement are subject to a four month hold period, which expires on March 22, 2014. Madalena paid a finder's fee on the gross proceeds from the Private Placement to a brokerage firm.
The Corporation's previously announced bought-deal financing in the amount of $8,000,000 is expected to close on or about December 3, 2013.