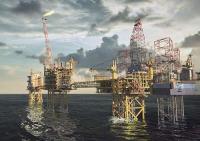 Maersk Oil has awarded information management specialist Datum360 with a 4-year contract to implement Software as a Service (SaaS) solutions for the Culzean development in the UK North Sea.
The key component of the solution – PIM360 – will be at the centre of Culzean's engineering data management.
Datum360 software has been used for the issuing, maintenance and creation of a tagging and numbering specification together with the matching of these to specific documents which will capture work completed on all the platforms and vessel.
Using an integrated solution is the smartest and most economically advantageous way that owner operators should work.  Not only does it enhance the consistency of data, but it also increases overall productivity and creates a more structured approach to managing vast amounts of project information.
As well as implementing Datum360's DMaaS (Data Management as a Service), Maersk has also used the company to advise its data control centre on processes and software and currently to train staff on engineering information systems.  
Speaking about the contract win, Steve Wilson, CEO and co-founder of Datum360 says, "We are delighted to have been awarded this contract and to work with a progressive company that is very reactive to pressures faced in the oil and gas industry. As such, Maersk is really driving to increase its efficiencies and implement improvements to their engineering information management, which will play a significant role in reducing costs and saving the company time.
"It is estimated that up to 60% of an engineer's time can be spent moving and organising data on major assets like offshore oil platforms and vessels.  If the systems they use are cobbled together, ineffective and or simply don't interlink then this time is completely wasted, adds Wilson.  
"We pride ourselves on the speedy deployment of off the shelf SaaS solutions that can be operational within days and cost as much as ten times less than the fees that owner operators have previously had to budget for.  In the current oil and gas climate we are acutely aware of the need to add value, build trust and ultimately do more for less and at Datum360 we are very proud that this has always been at the heart of our business - delivering efficiencies, experience and first class SaaS technology that delivers every time," concludes Wilson.