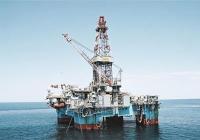 Maersk Oil Norway AS has concluded the drilling of wildcat well 6406/6-4S. The well investigated the hydrocarbon potential of the Tvillingen Sør prospect in PL510, which is located 220 km north-west of Trondheim on the Norwegian west coast and 20 km southwest of the Tyrihans field.
The main objective of well 6406/6-4S was to test the reservoir properties and hydrocarbon potential of the Middle to Lower Jurassic sandstones on the Tvillingen Sør horst structure.
The well encountered a hydrocarbon column of 25 metres in Garn Formation sandstones with good reservoir quality. The deeper reservoir targets showed high reservoir quality but were water wet. Extensive data acquisition and sampling were carried out from the well.