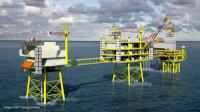 Maersk Oil has announced its intention to implement workforce reductions amounting to 10-12% of roles across its business.
The move, part of the company's drive to reduce operating costs by 20% by the end of 2016, follows an extensive internal review of business activities and continued low oil prices. The impacts will see a reduction in the number of employee and contractor roles in a range of Maersk Oil business locations, as well as the company's headquarters. It brings the total number of positions taken out of the organisation during 2015 to approximately 1,250.
"These are difficult decisions for any business and my immediate concern is for the welfare of those affected directly by today's news," said Maersk Oil CEO Jakob Thomasen.